Available
RV Sites, Fees & Lease Info
We have several vacant RV sites available now now for annual lease. You are welcome to pop out here during the day and drive around to take a look. Available sites are marked with a white sign stating each lot number. If there is an RV site that interests you, please jot down its number or take a photo and we can discuss.
(SCROLL DOWN FOR MORE INFORMATION.)
If you have any questions, please contact us today.
Lease Agreement
Resort Fee Form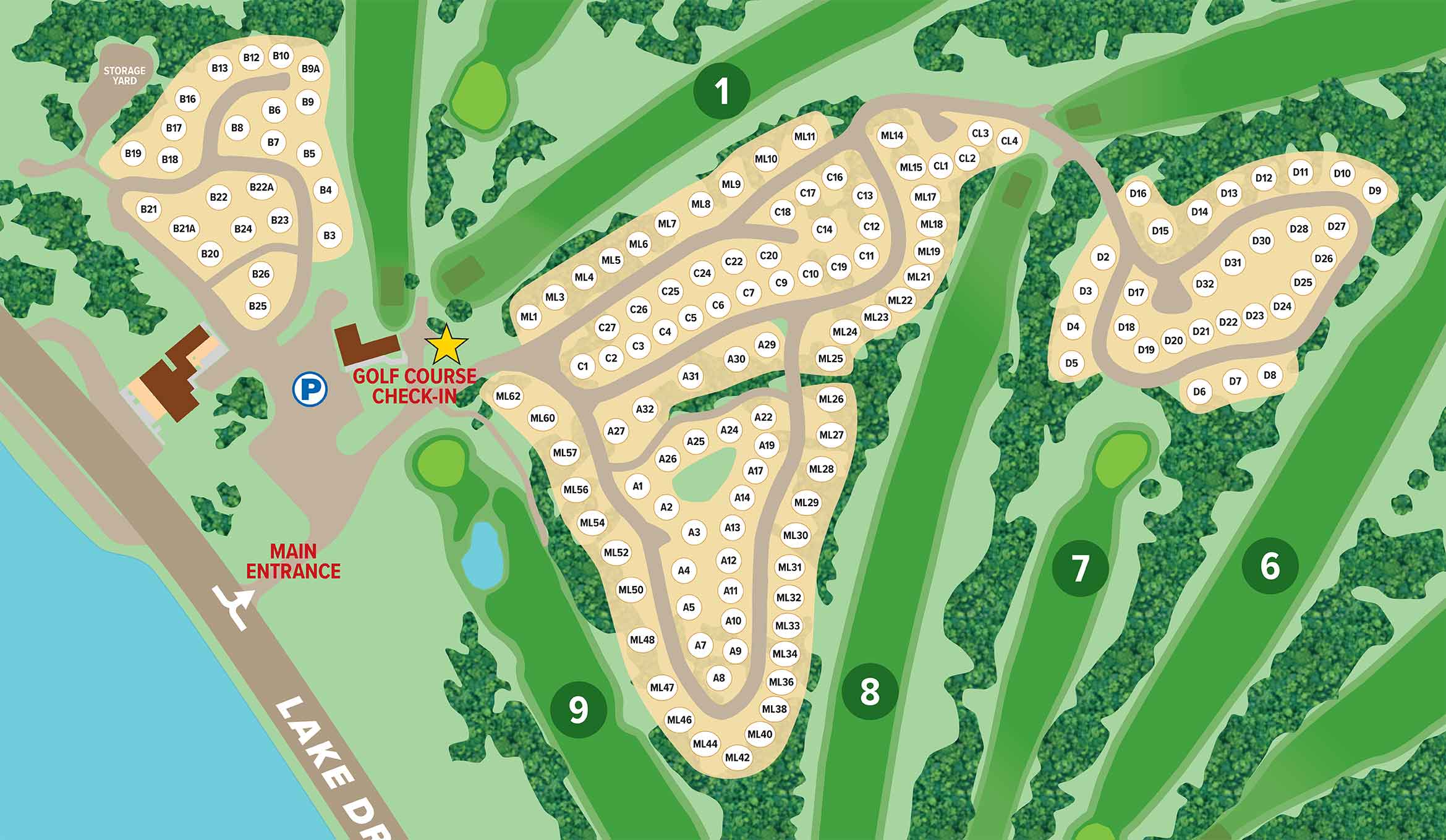 Click above map to enlarge