Public Golf Hours
Closed for the winter until further notice.
Our
Golf Course
Everything in PLGC revolves around family, relaxation, the lake and our golf course. After two years of improvements, many would not recognize the great state of our golf greens today!
Don't be fooled, our course may be a bit shorter but it is ready to challenge players of every level. Add to that our practice putting green, and we're pleased to offer a welcoming golfing environment for all player abilities in the Pigeon Lake region.
Our Clubhouse
Guest Info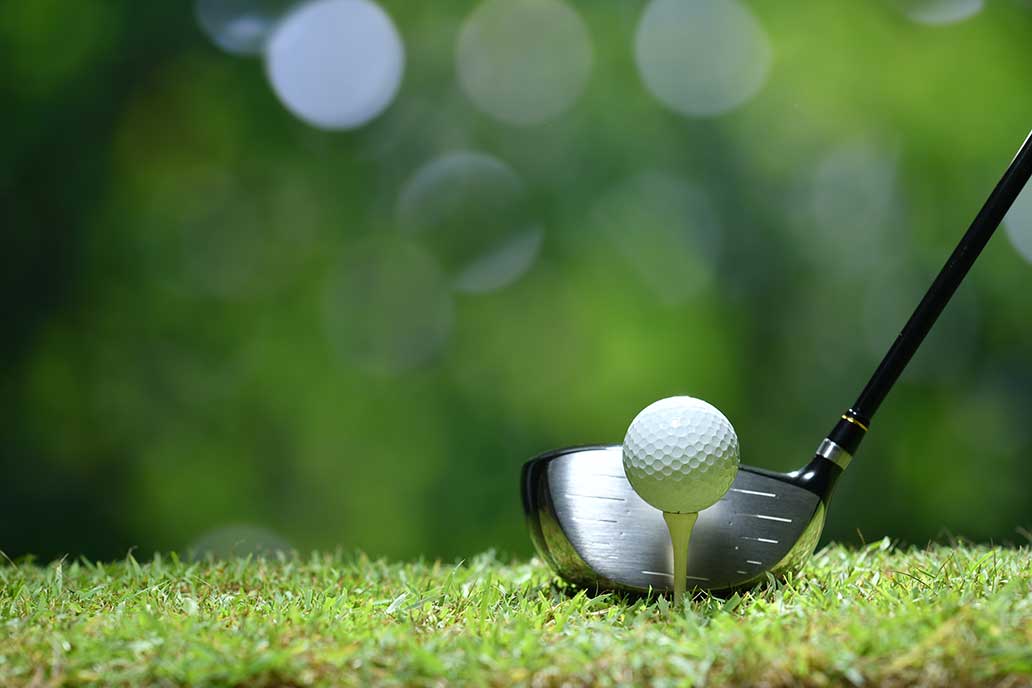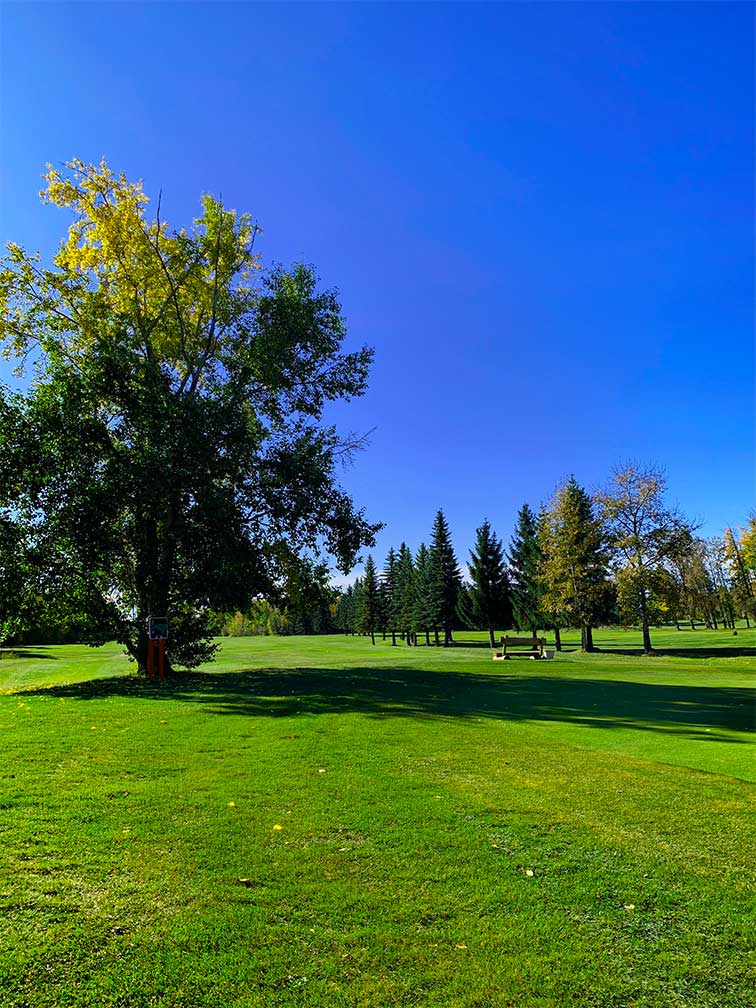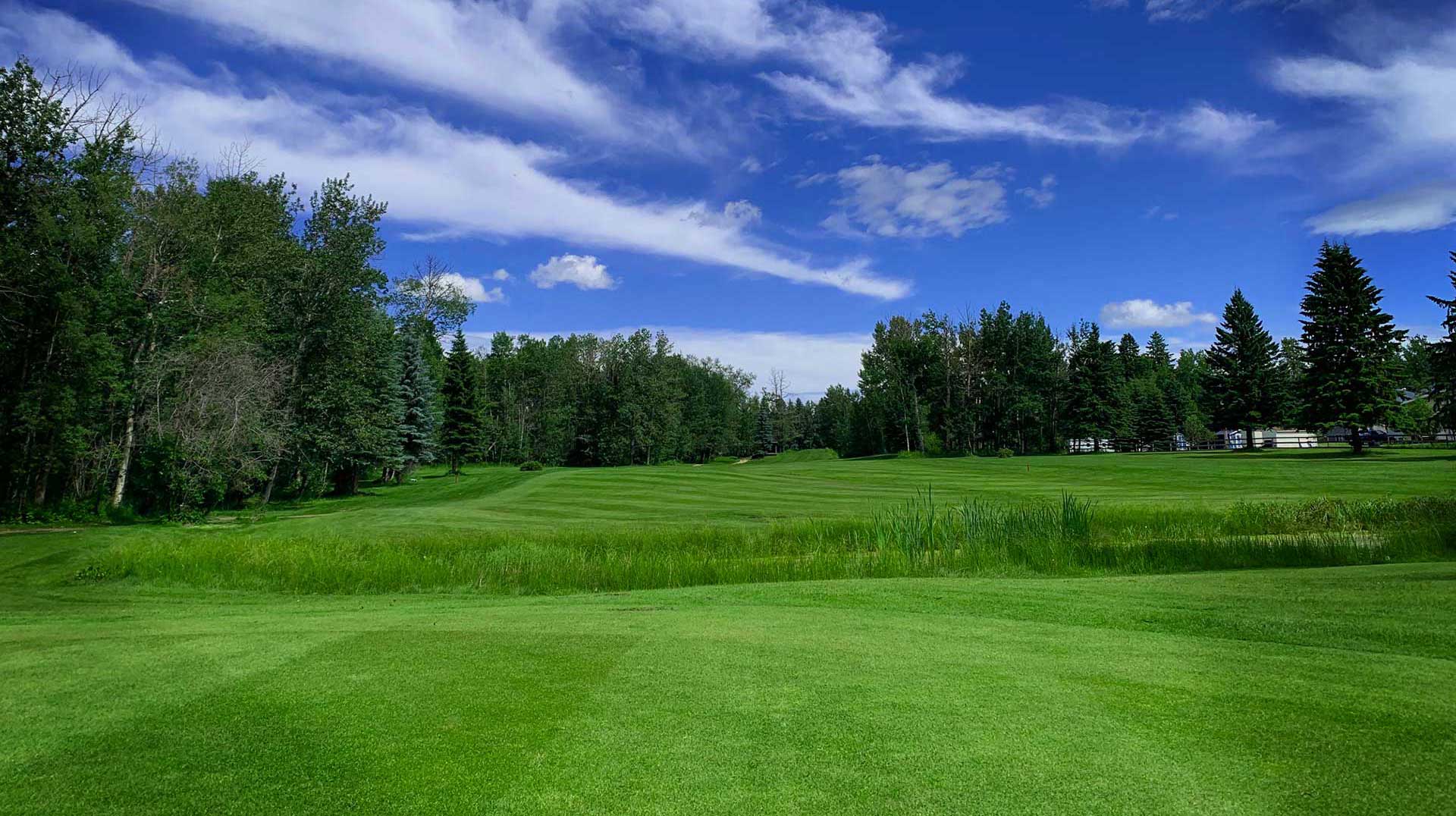 Golf Facilities
Located just 40 minutes southwest of Edmonton, PLGC offers an 18-hole golf course in Mulhurst Bay on the shores of Pigeon Lake.
Our walkable fairways are set in a mixture of rolling terrain to heavily treed stretches that keep things interesting. This is the rare course that feels instantly familiar yet plays differently every time. Golfers of all ages and abilities can enjoy the challenge, from low-handicappers to first-timers.
Scorecard
Take a look at our scorecard to gain more information about the course layout and hole-by-hole information.
Download scorecard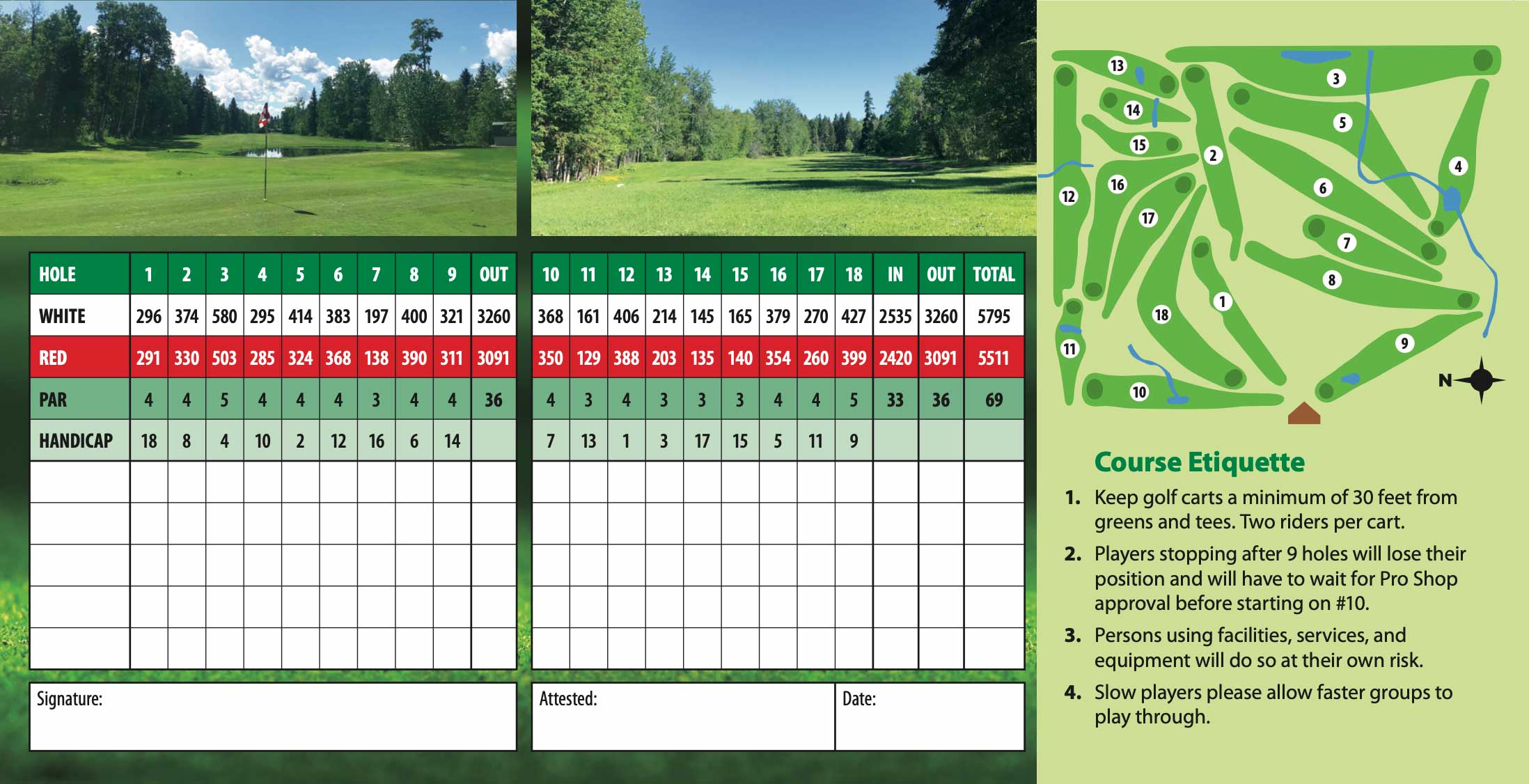 Click to expand
Golf Course Starter's Window & Snack Shack
Golfers are asked to check-in at the Starter's Window prior to teeing off at Hole #1.
The Snack Shack is located conveniently at the beginning of Hole #1 and Hole #10. Golfers can grab hot or icy cold beverages, healthy & tasty snacks, and there is a selection of pre-made sandwiches to chose from as well.
After walking the first nine holes, you might be thinking that a power cart might be a good idea for the last nine? You can rent a last-minute golf cart here as well.
On weekends during the summer, the 'Bevy' Cart makes rounds of the course to offer golfers hot and cold beverages, snacks and sandwiches between holes.